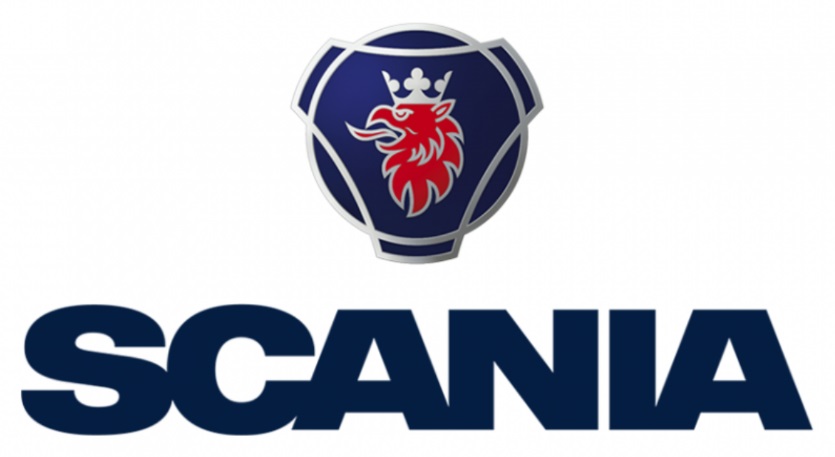 SAP SD - Sales Distribution Solution Architect
Scania is currently undergoing an exciting transformation from a traditional truck manufacturer to a provider of complete sustainable transport solutions.
IT is a crucial part of this transformation as Scania's success is depending on flexible and efficient IT solutions that support current and future business requirements.We are looking for an SAP Sales and Distribution Solution Architect to join our team who has an interest in working with business change development and world-class IT deliveries.
An important part of the change in the IT landscape will be deliveries based on SAP.
As an SAP Sales and Distribution Solution Architect, you are a member of the Scania IT team at Digital Core, O2C and R2R.
If you like challenges, now is the perfect time to join this exciting journey.

We know today how the power of software and data will shape our future and new business models.
Scania will utilize that power to handle cross-functional solutions seamlessly from an end-to-end perspective.
In order to become more data-centric, achieve a single source of truth and have a modular IT landscape for speed and flexibility we need to set a solid foundation with a clean digital core and a standardized Industrial ERP backbone based on SAP S/4 Hana.

Having the standards and fundamentals in place, will increase our agility and rapidly differentiate where we can have a competitive advantage.

Starting this journey, we will need your help during this exciting transformation!

What's in it for you?

An exciting transformation journey and environment where we are setting the future IT landscape for our procurement, production and logistics.
Our SAP deliveries are an important part of the change and we can see and hear the value in that.

You get to be involved in projects for further rollout of the SAP system within the Order to Cash for Industrial operations Business process.
In these projects you will be at the forefront, To design architecture based on process requirements and application and system landscape.
You need also to Guard the integrity of the solution and stick to the standard.
When required, analyze and define requirements for customer-specific development needs or integration requirements, support in the review process and also support in the change process.

Our environment is open to your suggestions! Depending on your interest and skills, other tasks can be combined with your daily tasks for the best job possible!

We Offer

In addition to career and development opportunities, we also offer Scania employees other benefits, such as a company car, performance bonuses, a pension, flexible working hours, lunch at reduced prices and much more.
If you live in Stockholm, we offer direct bus service between Stockholm and Södertälje, the Scania Job Express.

We want this from you

• 7+ years experience in SAP Order to Cash/ Sales and Distribution
• At least three SAP implementation projects.
• Expert in S/4 – Order to Cash
• Manufacturing/Automotive experience.
• Sales scheduling agreements, just in time, just in sequence.
• Business Partner (BP)
• A solid understanding of the end-to-end Order to Cash process within SAP, including sales order management, pricing, billing, credit management, delivery, and integration with other modules such as inventory management and financial accounting.
• FIORI
• Focus Build, Signavio and analytics.
• Knowledge and understanding of Supply Chain Management.
• S/4HANA Implementation experience (Desirable).
• In-depth knowledge of technical/configuration in supporting modules.
Intensive knowledge of sales scheduling agreements is required and one should have extensive knowledge of the Variant Configuration.
 
• Full Lifecycle Experience required; blueprints, gap analysis, end-to-end process design, Configuration, testing strategy, cutover plans, training, etc.
• Knowledge of the Automotive domain and Production process is required.
Provide deep SAP functional & technical expertise in the given process area, as well as demonstrated knowledge of key integration points across SAP modules and technical components.
• Knowledge about SAP TM - Transport Management would be an advantage.
• Work closely with businesses supporting and guiding them towards SAP Best practices with SL to ensure that we follow the strategy.
• Excellent communication skills in English, and Swedish are an added plus.

Besides those experiences you get to bring out your solution-oriented and creative mindset to help us deliver results.

Questions?

If you would like to find out more about the position, please contact Roberto Machado (Group manager), +46-8-553 522 23 or roberto.machado@scania.com

Apply today!

Attach your CV and apply ASAP ! A background check might be performed. 

Scania is a part of Traton Group and one of the world´s leading manufacturers of trucks and buses for heavy transport applications.
Scania is also leading provider of industrial and marine engines.
Service-related products account for a growing proportion of the company´s operations, assuring Scania customers of cost-effective transport solutions and maximum uptime.
Scania also offers financial services.
Scania's IT organisation is an integrated part of the company providing products and services to all business units worldwide.
Based on deep Scania business knowledge and internal relations we balance in-house core competences and service production with services externally sourced and governed by us.
We are around 1500 people and the majority is located in Sodertalje.